"I couldn't say enough to show how happy I am with your service. I had a few bad experiences with accountants.  My situation was complicated and  I was finding it hard to locate an experienced, down to earth and honest accountant. Then I found Susan, having all the skills I was looking for and more, Susan is kind, honest, respectful and is driven to give 101% best practice.  I highly recommend Susan, I now look forward to addressing financial matters as she really makes it all easy."
"Susan is my elderly Mum's accountant. She kindly visits Mum at home now as Mum is not too mobile. Susan is efficient, reliable, pleasant to deal with and gets the job done. I would highly recommend her service."
"I have known Susan professionally for 15 years.  I asked Susan to assist me by preparing accounts and tax returns for my SMSF clients.  I have been so pleased with her efficiency and knowledge of SMSFs  that I have now transferred all my 20 SMSF clients to her.  She takes care of all my clients' SMSFs and I continue to provide individual and small business taxation services.  The arrangement has worked really well for me as I can now focus on my core business knowing that all SMSF work is being expertly taken care of by Susan. I am so confident in her services that she now looks after my own SMSF and my mum's and my sister's! I would highly recommend Susan to anyone looking for an approachable accountant who is knowledgeable in SMSF accounting and administration. I am happy to talk to anyone about the services Susan provides."
"Thanks to Susan O'Connor our concerns for Compliance And Record Keeping are met in a professional and caring manner."
"Susan you are great!!! Many thanks for always being patient with me, to get all the paper work to you, and a job well done in time, from your side."
Frequently asked questions

1. What if I can't get into your office to see you?
A: If you can't come to an appointment we can accommodate you by email, by post or over the telephone. We may also be able to offer an appointment outside business hours or if you are in the Perth metro area we may be able to visit you at your residence.
2. Is there parking available?
A: Yes, there is free parking in the car park.
3. I'm not sure if an SMSF is suitable for me?
A: You are most welcome to make an appointment for an obligation free initial consultation. This appointment is for 30 minutes.
4. Can I rollover my existing superannuation fund into my new SMSF?
A: Yes, most retail or industry super funds will allow rollovers into an SMSF.
5. My wife and I have separate retail superannuation funds which we want to rollover into an SMSF – will we need two SMSFs?
A:  No you can both rollover your balances into the one SMSF. There are rules for members/trustees of an SMSF but generally you can have 1-4 members who can be relatives.
6. Can my employer make contributions into my SMSF and can I make personal contributions?
A: Yes, however there are limits on the amounts you can contribute depending on your age.   In some instances your personal contributions may also be tax deductible.
Liability limited by a scheme approved under Professional Standards Legislation
Susan O'Connor is an Australian Financial Services Licensee (Limited AFSL 484793)
If you have a complaint, you can contact your Susan O'Connor Accounting representative and discuss your complaint.
If your complaint is not satisfactorily resolved within 6 weeks, please contact our Complaints Manager via the contact details provided on our website. We will try and resolve your complaint quickly, fairly and within prescribed time frames.
If the complaint cannot be resolved to your satisfaction you have the right to refer the matter to the Australian Financial Complaints Authority (AFCA) which is an external complaints service, of which we are a member. You can contact the AFCA on 1800 931 678 (if in Australia) or +61 1800 931 678 (if outside Australia) or in writing at GPO Box 3, Melbourne, Victoria 3001, Australia. You can also contact the FOS through their website: www.afca.org.au.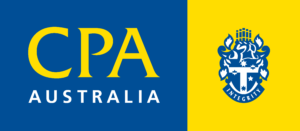 Susan O'Connor Accounting is a CPA Public Practice